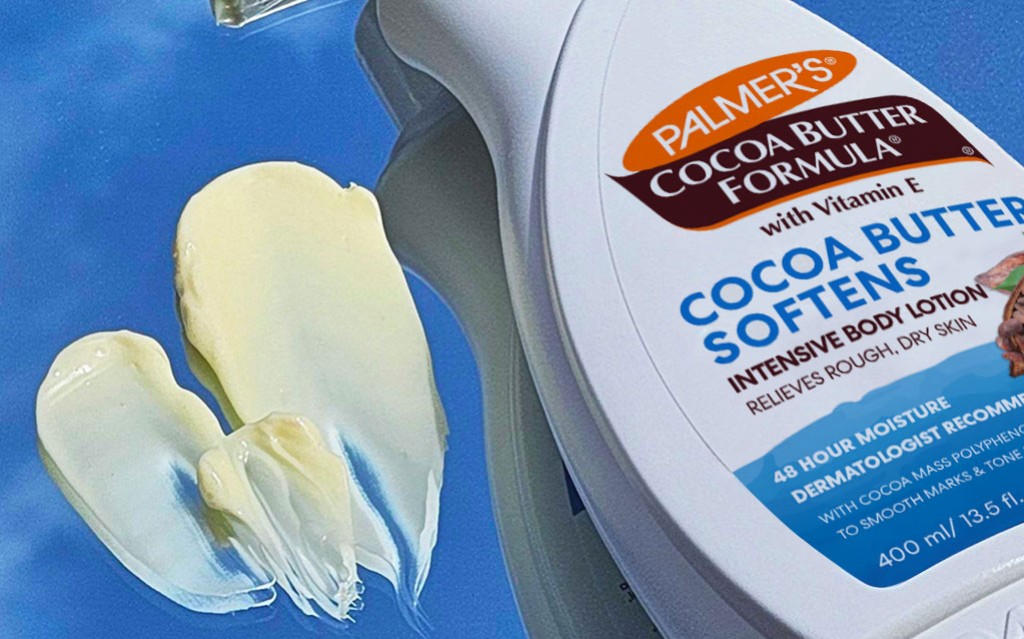 INDULGE YOUR SKIN: HOW TO KEEP YOUR SKIN MOISTURISED WITH RICH AND THICC LOTION
If you're tired of your skin feeling like a desert in the Sahara, we're about to introduce you to the thicc lotion that's going to change your world. When looking for a thicc body lotion for dry skin, look no further than cocoa butter. And when you think thicc cocoa butter, there's no other pick than Palmer's Cocoa Butter Lotion.
The Marvel of Cocoa Butter:
Before we get into the nitty-gritty of how this thicc lotion can save your skin from the brink of dryness despair, let's talk about the superstar ingredient - cocoa butter! Think about it; cocoa butter comes from the same plant that gives us chocolate. So, you know that this thicc body lotion is going to be a treat for your skin! Imagine slathering your body with the delicious scent of chocolate – yes, you heard that right! Palmer's Cocoa Butter Formula Lotion not only deeply moisturises your parched skin but also makes you smell like a walking dessert. However, the fragrance is not the best part of what makes cocoa butter the best moisturiser for dehydrated skin. It's the amazing skin hydrating, soothing, and healing benefits that make it a skincare superstar and must-have ingredient in any rich body cream.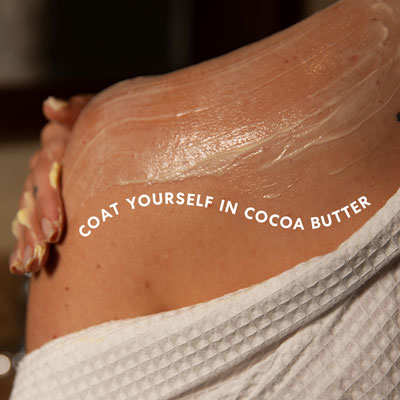 Why You Need a Thicc Moisturiser with Cocoa Butter:
Cocoa butter is a skincare miracle worker in your thicc moisturiser, and here's why:
1. Intense Hydration: Palmer's Cocoa Butter's rich and thicc lotion is like a big, warm hug for your skin. It penetrates deep, delivering 48 hours of moisture where it's needed the most. You won't be able to resist touching your velvety-smooth skin when you apply this thicc body cream.
2. Eczema Fighter: If you're struggling with eczema, you know how difficult it can be to find a thicc moisturiser for sensitive skin, but cocoa butter can be your secret weapon. Not only is it deeply moisturising, but cocoa butter is also gentle making it an ideal ingredient for those rough dry patches.
3. Smoothes Marks & Tones Skin: Say farewell to marks and scars and uneven skin tone. Cocoa butter is known to help fade scars and dark spots over time, leaving you with a radiant and healthy-looking skin.
4. Natural Antioxidants: Loaded with natural antioxidant Cocoa Mass Polyphenols, this rich and thicc lotion helps protect your skin from the harsh effects of the environment while providing superior skin healing and moisture barrier protection. The best thicc body cream indeed.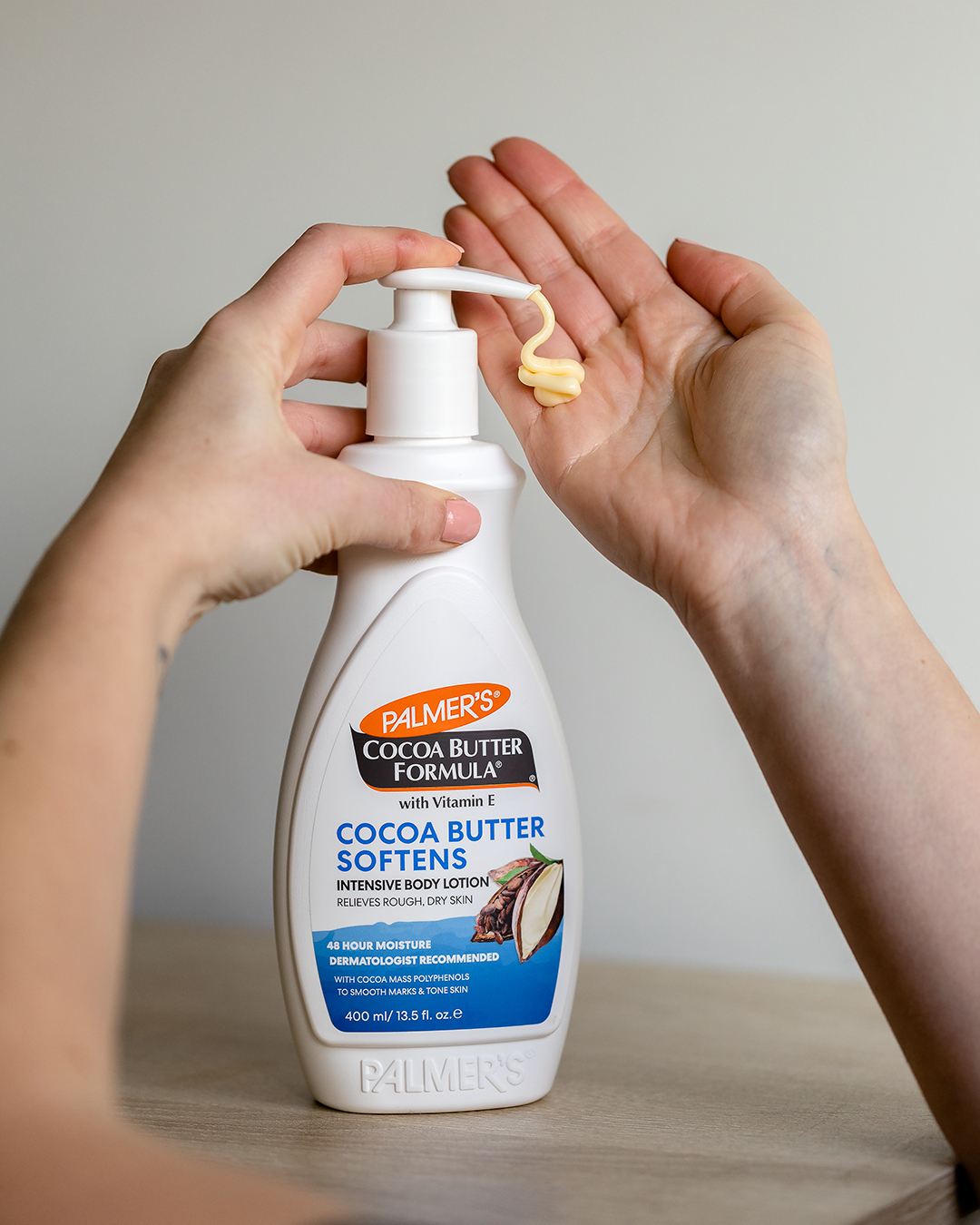 How to Keep Your Skin Moisturised with Palmer's Thicc Cocoa Butter Lotion:
Now, you're probably thinking, "Okay, I'm sold! But how do you apply this cocoa goodness for maximum skin hydration and how often should you moisturise your body?" Fear not, we've got you covered:
1. Shower Power: When your skin is slightly damp after your shower or bath, take a dollop of this thicc lotion and apply it all over your body from head-to-toe. Be sure to pay extra attention to those dry areas like elbows, knees, and heels. This thicc moisturiser will moisturise your skin like no other lotion out there.
2. Nightly Ritual: Make it a part of your nightly routine. Applying this luxuriously thicc lotion before bedtime allows it to moisturise your skin and work its magic while you're sleeping. You'll wake up with skin that feels softer than a cloud.
3. Spot Treatment: If you have dry patches or rough areas, apply a little extra of this thicc moisturiser directly to those spots. The concentrated goodness will work wonders!
4. Handy Savior: Don't forget your hands! Keep a small bottle of this thicc lotion for dry skin on your desk or in your bag to moisturise your hands throughout the day. Dry hands are so last season!
Hack Alert: For an extra treat, mix the Moisturising Body Oil into this thicc lotion before applying to make this already thicc body cream even richer and moisturise your skin deeply.
In a world filled with skincare products promising miracles, Palmer's Cocoa Butter Formula Lotion is the real deal. Your search for the best thicc body cream ends here. Palmer's Cocoa Butter's thicc lotion provides intense hydration and a host of other benefits that'll leave you saying goodbye to parched skin and hello to the luxurious sensation of being enveloped in cocoa-infused goodness with this thicc lotion.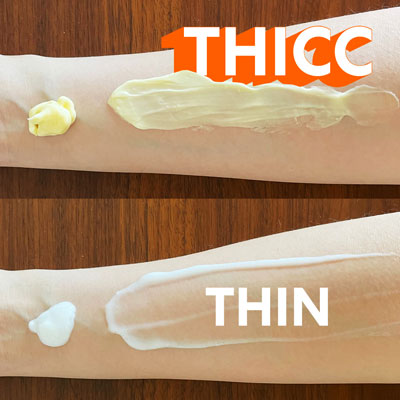 So, stop asking "is thicc moisturiser better?" and welcome the only thicc lotion you need into your life - Palmer's Cocoa Butter Formula Lotion. Let your skin thank you for the love and care it deserves with the best thicc body cream. Remember, life's too short for dry skin – indulge yourself today. Pick Thicc. Pick Palmer's.
Check out Palmer's Cocoa Butter Formula Body Care range for the thiccest Cocoa Butter products to keep your skin deeply moisturised and smooth from head to toe.
---