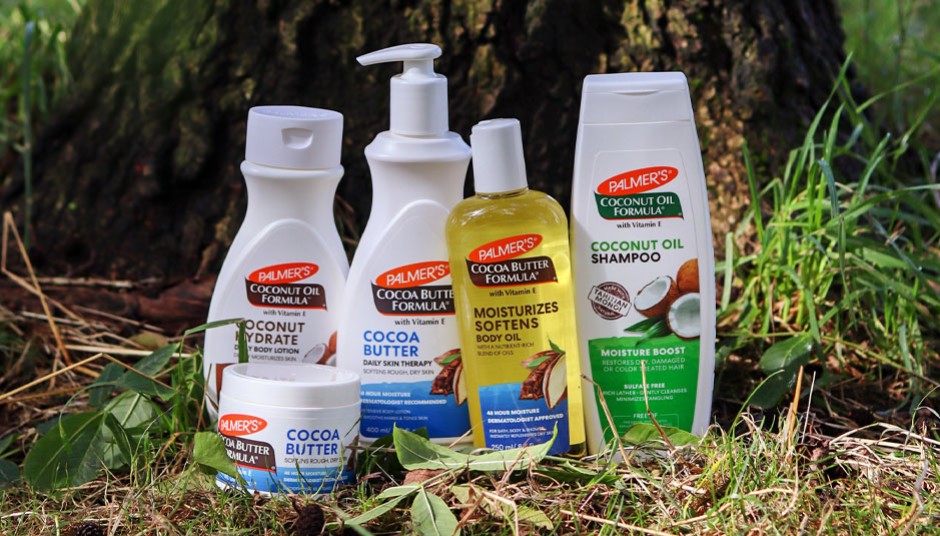 Show yourself and your planet love with the Palmer's Forest
We are proud to announce that following our partnership with Tree Nation in 2022, Palmer's has pledged to plant 20,000 more trees in the Palmer's Forest in Cameroon taking the total trees planted in the bespoke forest to 44,000 trees.
Why Cameroon?
Cameroon is one of the top producers of cocoa butter in the world.
Cocoa butter is the main natural ingredient used in many Palmer's products, in fact we use over 300 million cocoa beans a year which equates to over 200 tonnes of cocoa butter.
Through the planting of our Forest, we are also helping local cocoa farmers grow higher quality cocoa beans while improving their land and livelihoods. Also enhancing gender empowerment, through engaging more women and your employment, allow families to afford education, healthcare and food supply.
Palmer's Forest offset CO2 emissions
The Palmer's Forest will offset approximately the CO2 equivalent of producing over 115 million 250ml Palmer's bottles of lotion, which equates to over 20,000 tons of CO2 emissions, the same as 12,685 flights from London (LHR) to New York (JFK)!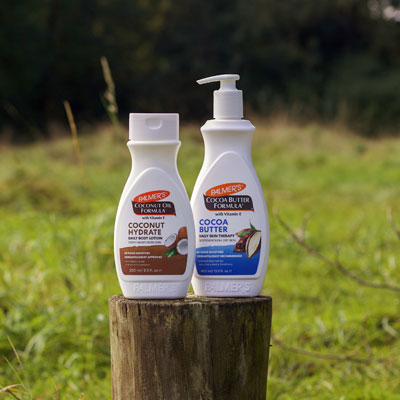 Show yourself and your planet love
Palmer's has long been dedicated to developing high quality body and hair toiletries and takes great care in sourcing natural ingredients responsibly and ensuring the long-term sustainability of these precious resources. As Zahira Beddou, Marketing Director comments, "We not only work closely with our supply chain but also with many amazing non-profit organisations that improve ecological and economic conditions for the areas where these ingredients are sourced from and the farmers that harvest them. The ongoing collaboration between Palmer's and Tree-Nation exemplifies this shared dedication to combatting climate change and promoting a healthier planet. Palmer's believe this partnership signifies an elevated level of commitment to the planet and our work with Tree-Nation, a leader in reforestation endeavors, aligns seamlessly with Palmer's values, creating an alliance for positive change."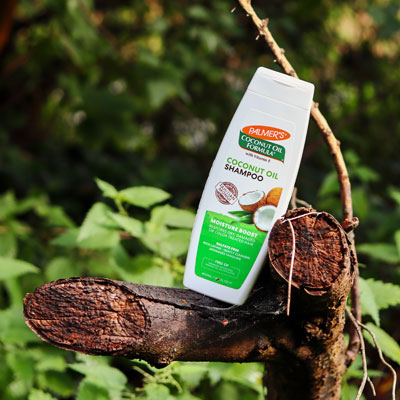 How to plant a tree in the Palmer's Forest
You can join the initiative, by purchasing selected Palmer's products across our body, face, hair, hand and footcare ranges. For every product purchased, a tree will be planted in the Palmer's Forest. You can then follow your "tree" through an online portal to show when the tree is planted and its ongoing growth trajectory.
Which trees will be planted in the Palmer's Forest?
The species of trees that will be planted include Leucaena leucocephala, Moringa oleifera, Lysiloma latisiliquum, Senegalia catechu, Senna siamea, Croton megalocarpus, and Ricinodendron heudelotii which are all indigenous to the area. Learn more about the trees that will be planted here.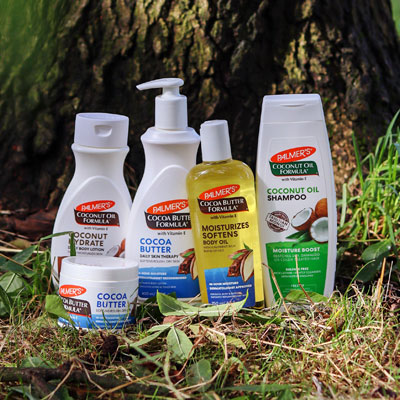 WIN a £1,000 eco-friendly holiday!
By taking part in the Palmer's Forest initiative, you will be entered into a draw to WIN a £1,000 eco-friendly holiday! T&Cs apply. Learn more at www.palmersforest.com.
---