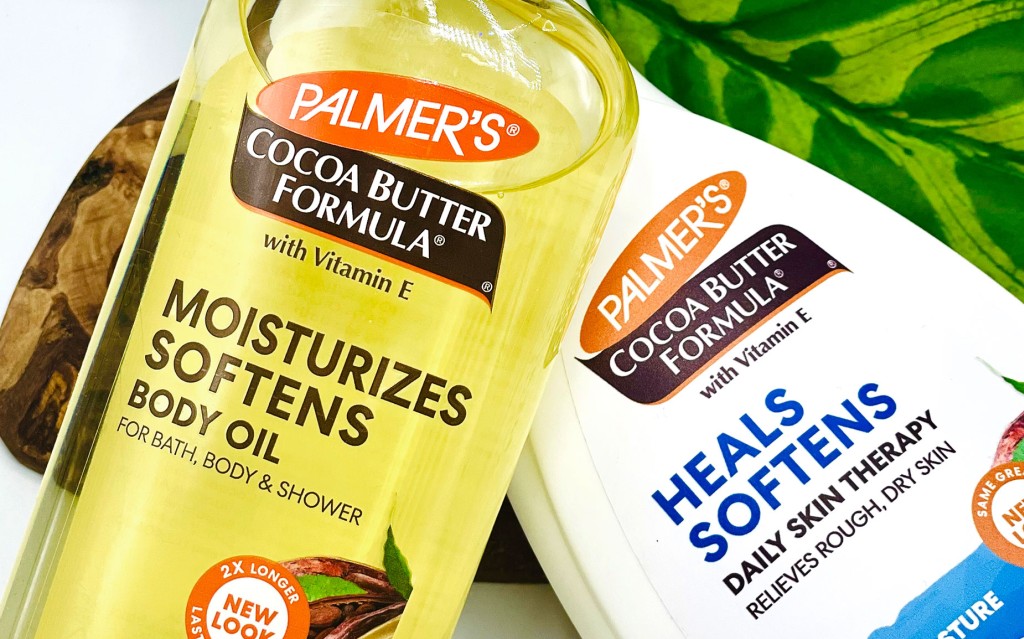 Skincare How-To: Body Oil or Body Lotion First?
The conversation about body lotion vs. body oil continues year-over-year. The good news is both are great for your skin. The bad news is sometimes you don't know if you should put on body oil or lotion first. If you must choose one, which one? And is body oil better than lotion?
Whether you use a body oil before or after lotion can depend on its intended use and the products that you are using. Read on to learn more about your new favorite routine.
How To Use Body Lotion
Did you know? Body lotion and oils date back over 3000 years to the Ancient Egyptians and Sumerians. Their products were made of naturally occurring products like honey, oils, and herbs. Today, we're empowered with hundreds of options and combinations that it might be hard to choose just one.
The first question that you should be asking yourself when deciding how to use body lotion: "When is the best time to apply body lotion?" It is best to apply your body lotion after your shower or bath when your skin is still damp. This allows for the best absorption so you get all of the skin-loving benefits from your favorite lotion.
A body lotion with cocoa butter is perfect for everyday use for long lasting hydration and softness. The addition of Vitamin E in this lotion helps heal dry skin, while locking in moisture for hours.
How to Use Body Oil
Body oil is very adaptive and versatile and may lead you to ask "Is body oil better than lotion?". Applied directly onto your skin or in your bath water, body oils deeply moisturize and leave your skin looking and feeling healthier and can be used in conjunction with your lotion to keep your skin hydrated.
Like lotions, there are many body oil options to choose from, and it can be difficult to know where to start. Identifying your key skin care concerns makes choosing the right body oil for you easier:
How to Use Body Butter
Body butter is a little thicker than other products. The goal is to let it "melt" into your skin and it can even be used as an overnight moisturizer. Try using a body butter or balm on rougher spots like the heels of your foot, elbows, or knees.
It doesn't matter if you use body oil or lotion first as long as you put body butter last.
Body Oil Before or After Lotion?
It doesn't have to be body lotion vs body oil! The answer to the age-old question of "Do you put body oil on before or after lotion?" depends on what type of body oil you are applying. For moisturizing body oils, you want to apply them after your lotion to help lock in the moisture for extra hydration and glowing skin.
Using a treatment or dry oil like the Skin Therapy Oil? You'll want to apply it after cleansing but before your lotion for maximum benefits. When a dry oil is applied after a lotion, it is not able to absorb as deeply, which means you'll miss out on some of the skin perfecting benefits of the oil.
Now that you know when to apply body oil before or after lotion, find your perfect body lotion and body oil combo in Palmer's Cocoa Butter Formula Hand & Body Care products and discover what is best for you – body oil or lotion first!
Products link
---